A Page to remonise over your past Range Rover's
Range Rover No 1. She was a 1975 2 Door finished in Bahama Gold identical to the one above. Sold due to very tired engine (emmisions).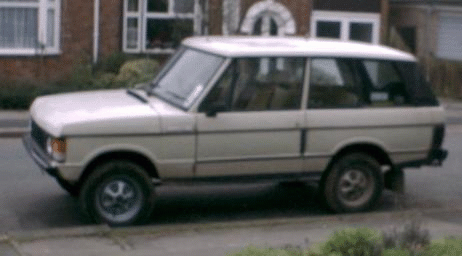 Range Rover No 2. She is a 1977 2 Door finished in badly faded Sahara Dust. urchased for just 300 pounds with 10 moths MoT. She is now under-going extensive restoration by a freind of the family.
Update!
Engine now rebuilt, new sills and chassis outrigger. Next for the respray! Ie: not beige!