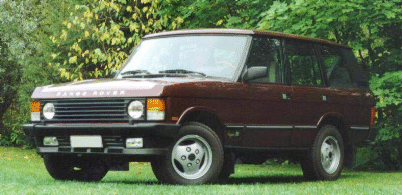 Your Comments
Do you know some thing we all need to know?
News or tips for your Range Rover ?

Then tell us here !!

Visit our message board click here:


Announcements

Anyone interested in downloading a FREE, nostalgic, good quality , full coloured copy of a UK Car Tax Disc with a choice of date from the 1950`s, 1960`s or 1970`s see the details on the Classic Car Restoration Courses (UK)
website at www.restoredclassic.cjb.net.

You can even download a copy of the BACK of the tax disc to make it look even more authentic

Well worth a visit....

Many thanks to the Lakeland Historic Vehicle Club

THE RANGE ROVER CLASSIC CLUB UK. "A Touch of Class"