The Range Rovers Achivements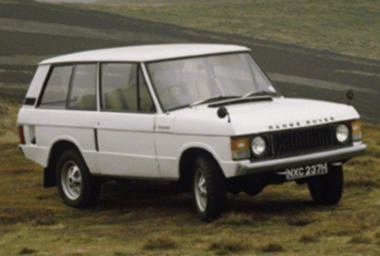 1970 Launched 17th June, Blue Hill Mine, St. Agnes, Cornwall

1970 Gold Medal for Coachwork

1970 Don Safety Trophy

1971 RAC DEWAR award for outstanding technical achievement

1972 First vehicle to cross the Darien Gap

1974 Completes west to east Sahara Desert expedition - 7,500 miles in 100 days

1981 January - Wins Paris-Dakar Rally

1981 July - 4 Door version launched

1982 Design Council Award

1982 100,000th Range Rover built

1982 Camel Trophy - Papua New Guinea

1982 Automatic Transmission introduced

1983 5 speed manual gearbox

1984 County Limited Edition introduced

1984 Vogue model launched

1985 ZF 4 speed automatic replaces 3 speed

1986 Range Rover Turbo D

1986 August - Turbo D breaks 27 speed and endurance records at MIRA

1987 March - Range Rover launched in North America

1987 Turbo D used for Camel Trophy, Madagascar

1988 Range Rover finishes 2nd in Dakar Rally

1988 March - Range Rover Vogue SE launched at Geneva Show

1988 October - Chain driven transfer box and viscous control unit introduced

1989 Range Rover Vogue SE wins Gold Medal for coachwork at the Birmingham International Motor Show

1989 Recently launched Range Rover 3.5 catalyst model wins "Four Wheeler of the Year" award in the USA

1989 April - Range Rover 3.9 litre wins MOTORWEEK Award, USA, for best multipurpose vehicle

1989 October - Range Rover launched in the UK with 3.9 litre engine. Anti-lock brakes available

1989 October - Range Rover Turbo D engine increases in size from 2.4 litre to 2.5 litre

1990 20th Anniversary of Range Rover

1991 Anti-roll bars fitted

1992 Range Rover LSE introduced with 4.2 litre V8 engine, electronic traction control and electronic air suspension - World first for a 4x4 vehicle

1992 Range Rover Tdi launched with Land Rover's 200 Tdi Turbocharged Direct Injection engine.

1994 All Range Rovers fitted with drivers and passenger airbags. All models also receive new Land Rover R380 manual gearbox. New 300 Tdi diesel engine replaces 200 Tdi

1994 All new Range Rover launched on 29th September. Original Range Rover re-named Range Rover Classic

1995 October - Range Rover Classic 25th Anniversary Final Edition launched at London Motor Show, marking the end of Classic production.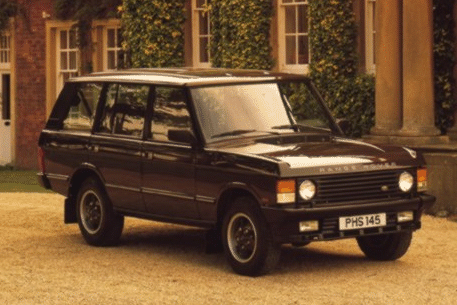 THE RANGE ROVER CLASSIC CLUB UK. "A Touch of Class"